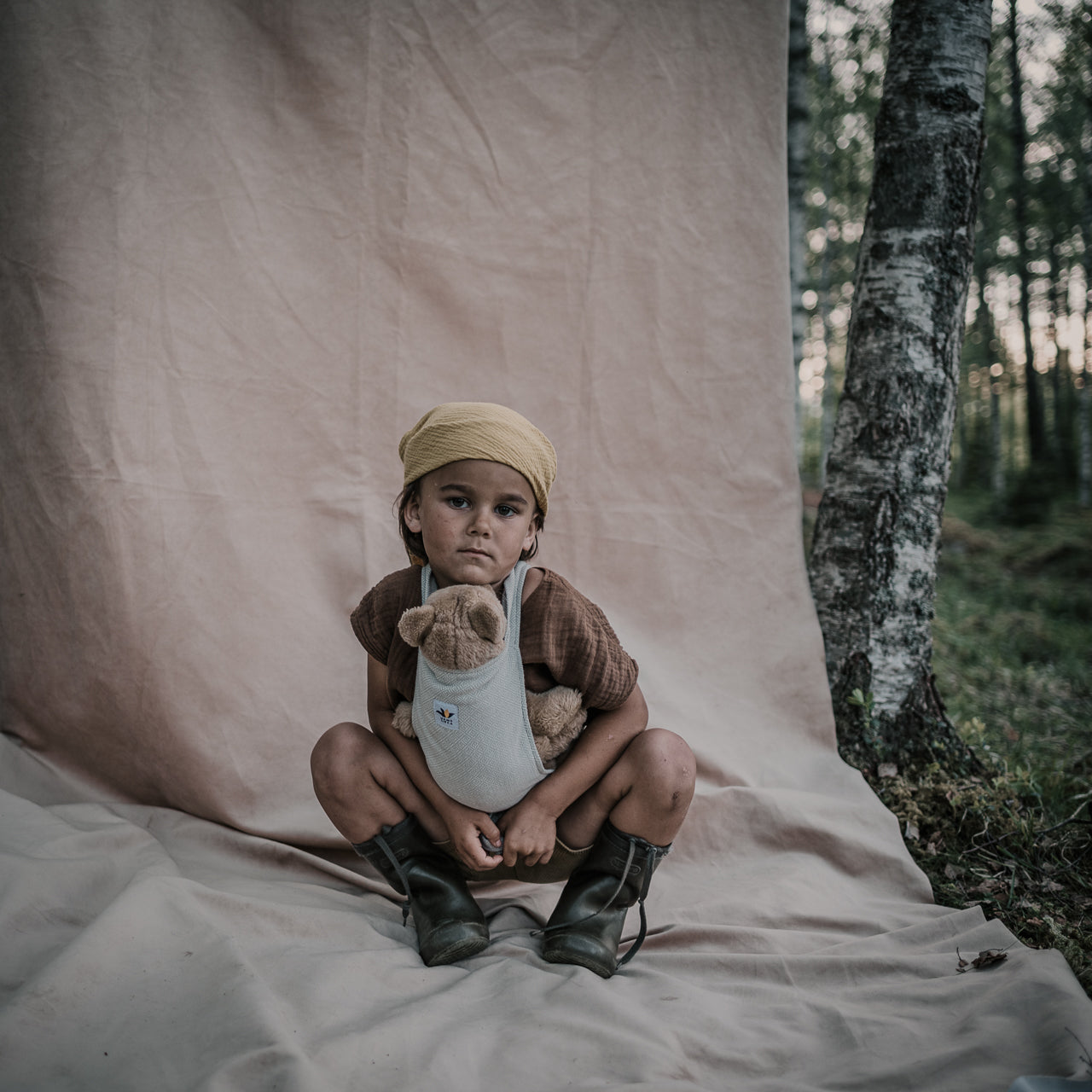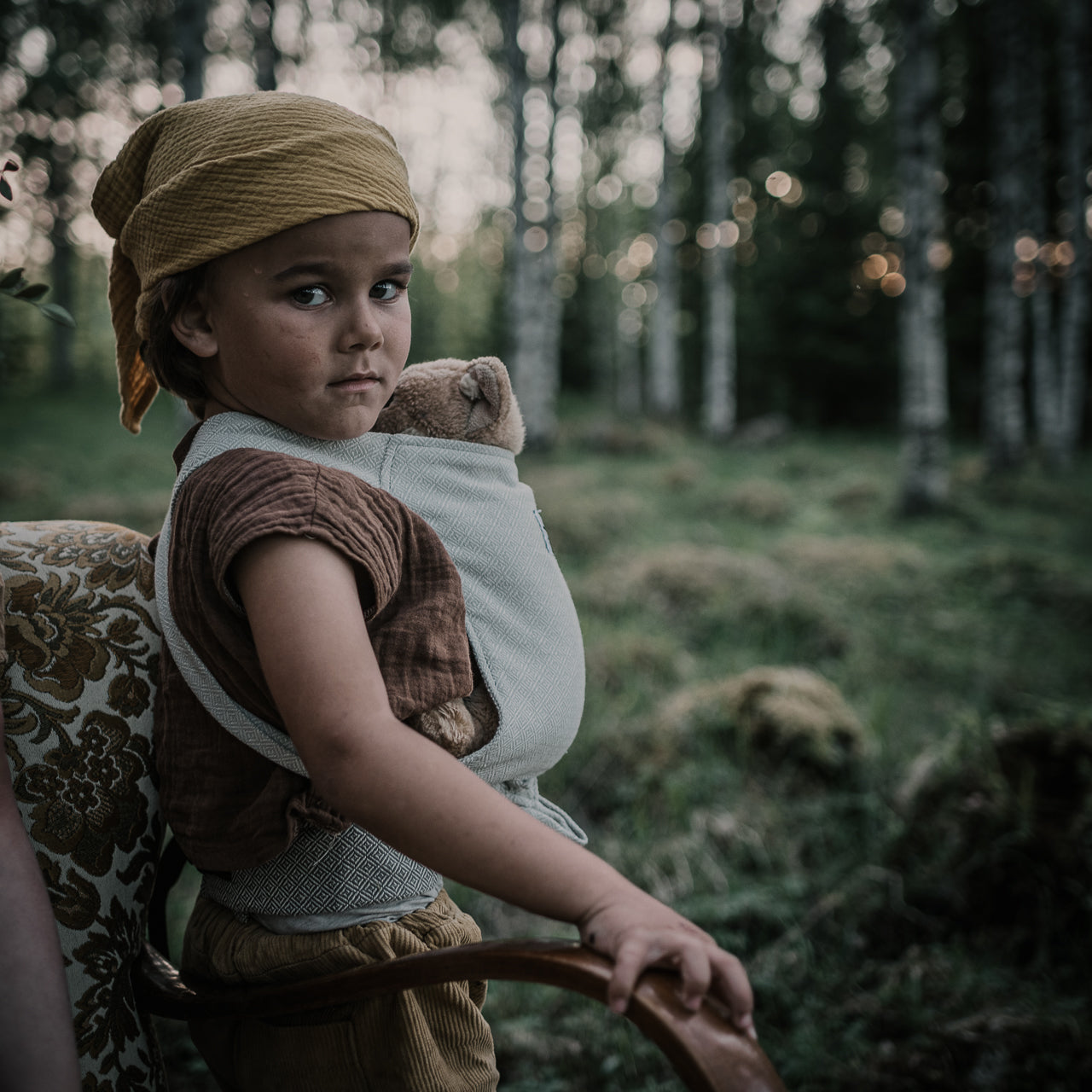 Hooray, the Mama Nuka doll carrier is here!
The Mama Nuka Doll Carrier is the perfect little accessory for your child's doll or favorite stuffed animal . Because even the little ones, like the big ones, always want to have their "baby" with them. The little ones learn caring and the feeling of "taking responsibility" in a playful way.
The doll carrier combines elegant Mama Nuka design with high-quality hand-woven and purely vegetable-dyed sling fabric . It fits in every handbag and is a great companion for on the go.

The Mama Nuka doll carrier is available in a matching look to your Mama Nuka baby carrier in the colors Undine, Kamala and Yin.
Materials & Properties
100% organic cotton (GOTS)

One size - suitable for children between 1.5 and 6 years

Weave: diamond twill


Vegan
How to wash and take care of your Mama Nuka
We recommend to wash your Mama Nuka at 30 degrees celsius. Please don't use fabric conditioner, instead use high quality detergent, and don't spin. As you might know, cotton usually shrinks after the first washing. Your Mama Nuka will shrink more or less 4 inches. As your wrap was dyed with organic herbs, it will slightly bleed after the first wash. Please don't worry - your wrap will get softer and even more beautiful after each wash. Our little advice: a little bit of vinegar and a spoonful of sugar in your laundry will keep the colours bright. Please don't dry your wrap in the dryer, instead hang it up to dry. You can steam- iron it later on and enjoy your freshly washed Mama Nuka Baby wrap!
Turn your Mama Nuka babywrap into a ring sling!
Turn your Mama Nuka babywrap into a ring sling! With the help of the tying method "No Sew Sling" you can also use your Mama Nuka babywrap as a ring sling. You only need two rings, which you can also find in our store. A ring sling is especially suitable for quickly binding your baby or toddler. In three simple steps your child sits perfectly on your hip, you can easily take him or her with you on short trips and let him or her participate in everything - and have your hands free!
Wrapping Techniques