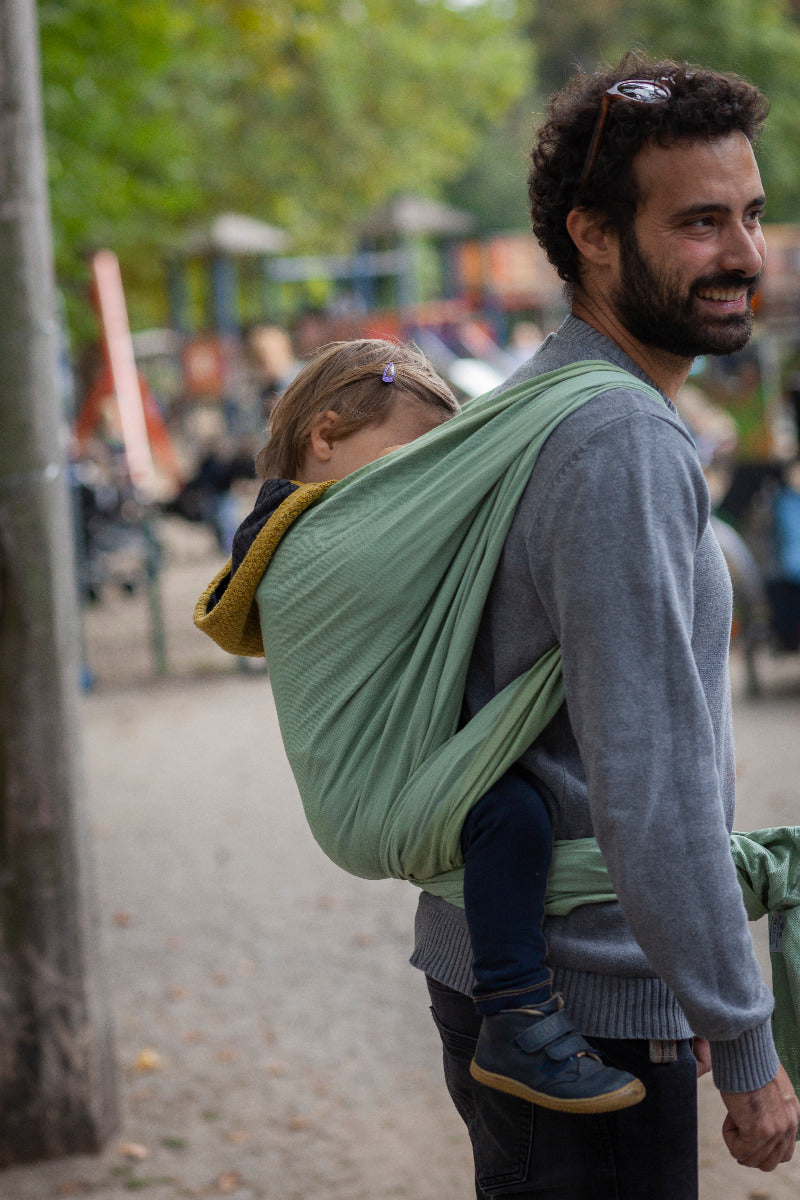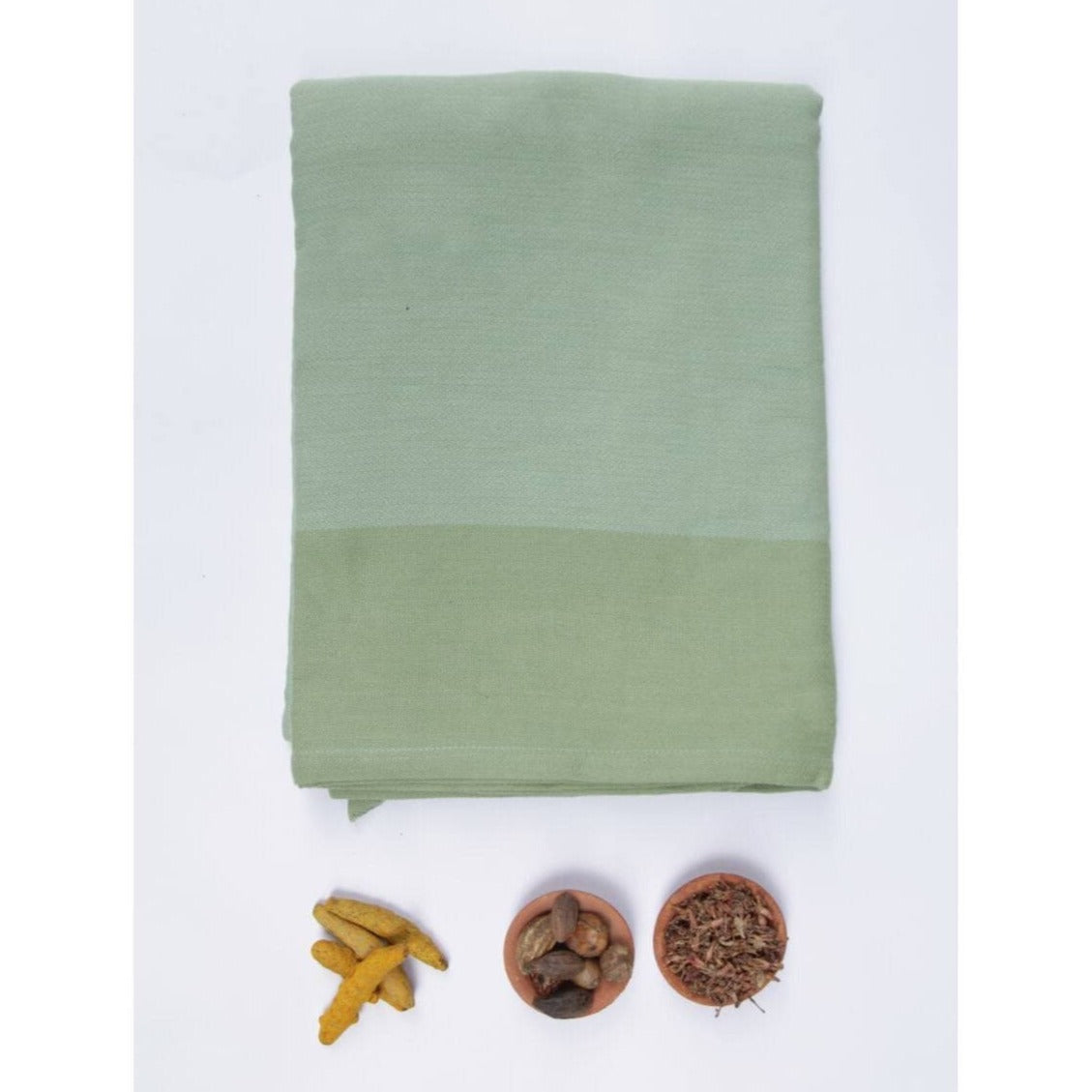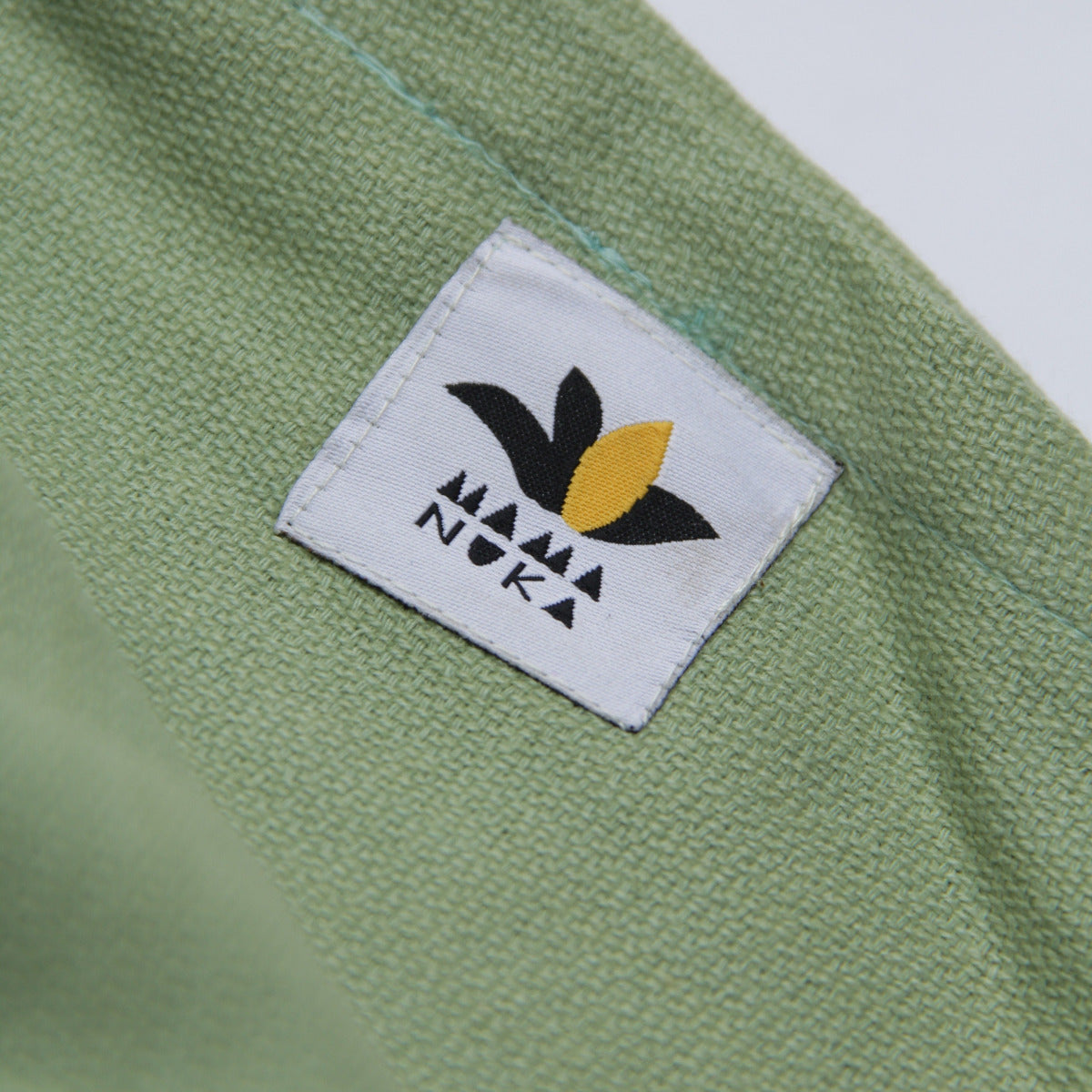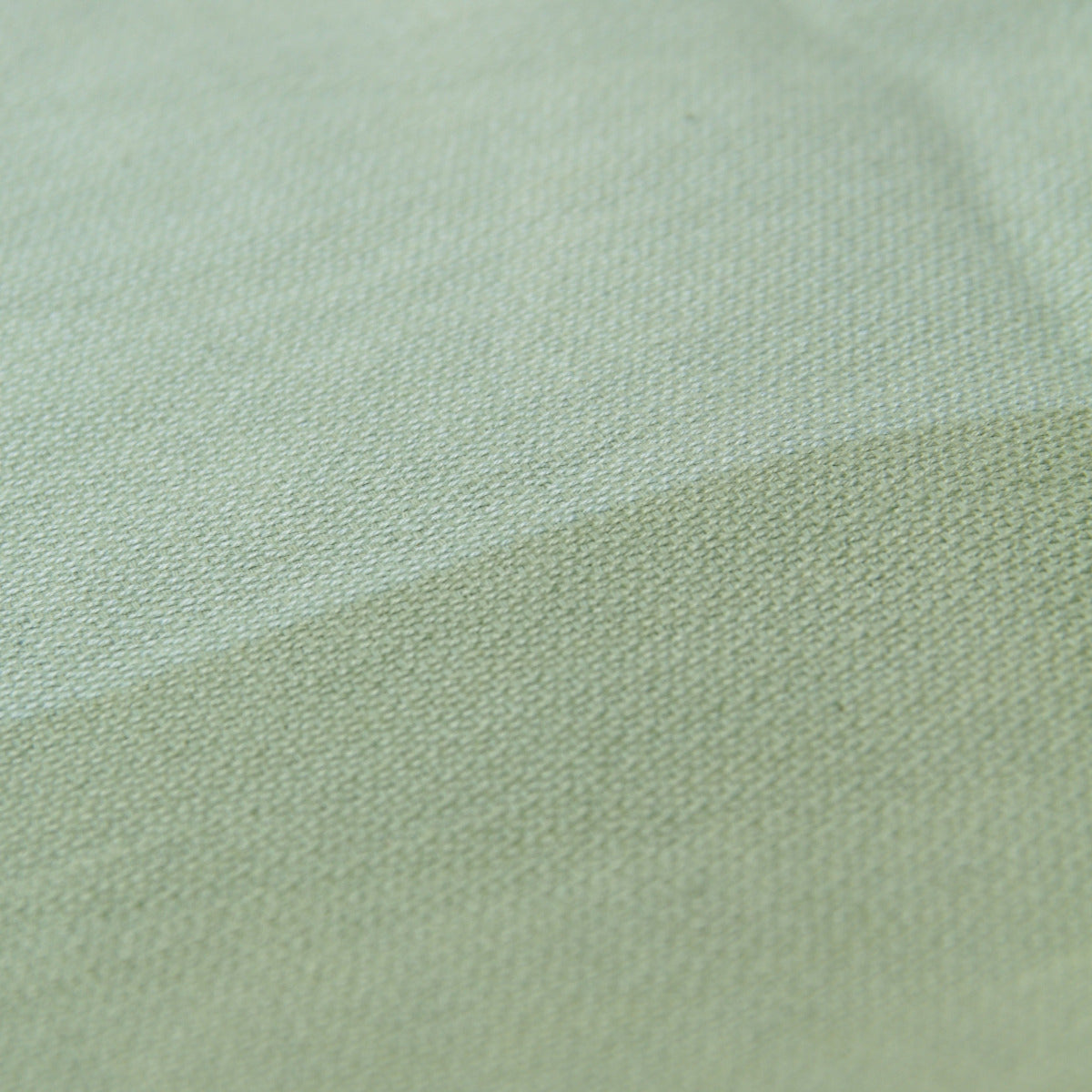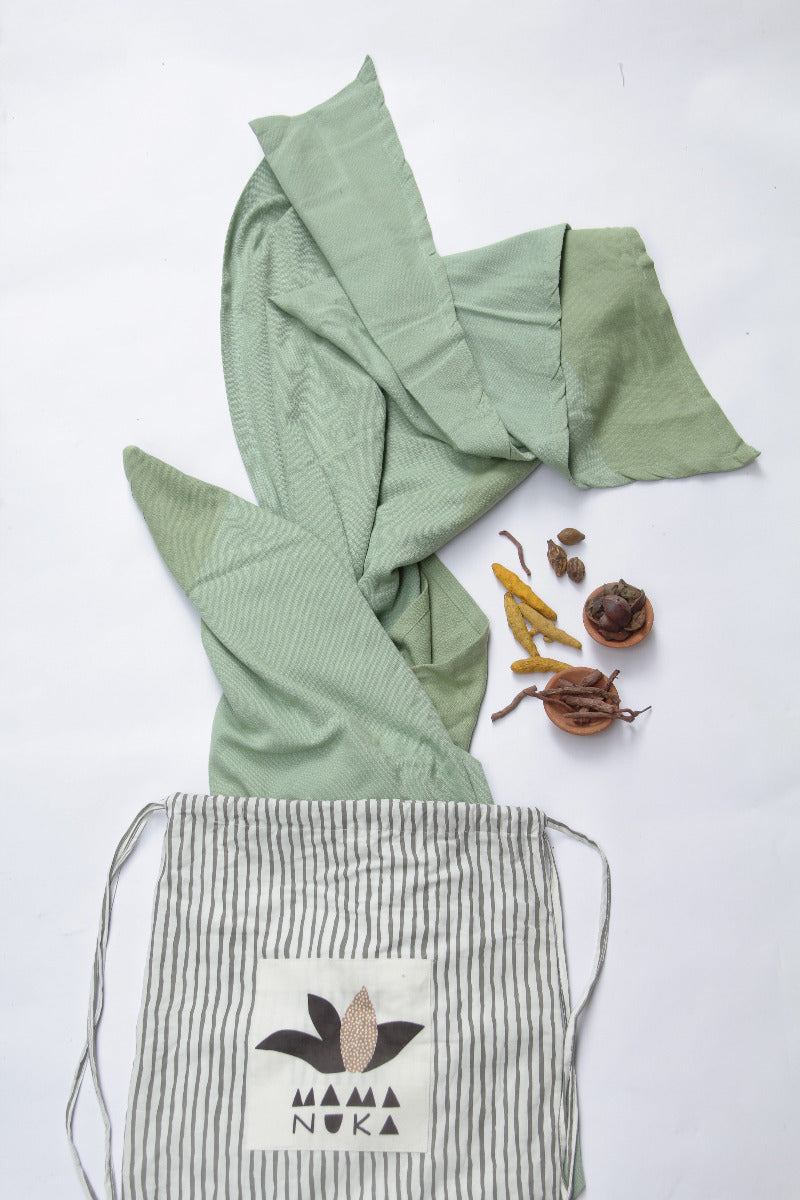 In the Arabian Nights, Yuna, the moon, shines and brings light into the darkness. Like the recurring phases of the moon, our greenish Mama Nuka Yuna sling will be a loyal companion to you and your baby for a long time. Hand-woven in cross-twill weaving, our Yuna sling also ensures stability and easy yielding in all directions.
We have cut our Mama Nukas in a trapezoidal shape, i.e. with two pointed ends that will make tying easier for you. In addition, the two long sides have different colors so that you can see straight away where the sling is at the top and where it is at the bottom. The center is marked by our logo, the Mama Nuka flower, and helps you to find your way around quickly when trying out different wrapping techniques.
material
100% organic cotton, surface weight 216 g/m²
How to wash and take care of your Mama Nuka
We recommend to wash your Mama Nuka at 30 degrees celsius. Please don't use fabric conditioner, instead use high quality detergent, and don't spin. As you might know, cotton usually shrinks after the first washing. Your Mama Nuka will shrink more or less 4 inches. As your wrap was dyed with organic herbs, it will slightly bleed after the first wash. Please don't worry - your wrap will get softer and even more beautiful after each wash. Our little advice: a little bit of vinegar and a spoonful of sugar in your laundry will keep the colours bright. Please don't dry your wrap in the dryer, instead hang it up to dry. You can steam- iron it later on and enjoy your freshly washed Mama Nuka Baby wrap!
Turn your Mama Nuka babywrap into a ring sling!
Turn your Mama Nuka babywrap into a ring sling! With the help of the tying method "No Sew Sling" you can also use your Mama Nuka babywrap as a ring sling. You only need two rings, which you can also find in our store. A ring sling is especially suitable for quickly binding your baby or toddler. In three simple steps your child sits perfectly on your hip, you can easily take him or her with you on short trips and let him or her participate in everything - and have your hands free!
Wrapping Techniques